Posted by Matt Frank on 10th Aug 2023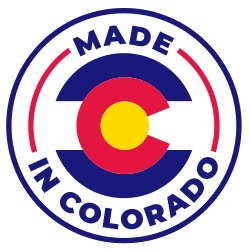 UPDATE OCTOBER, 2022: THE KCPA HAS BEEN PASSED INTO LAW IN COLORADO!
Utah is making big moves to help stand up for kratom consumers. The Governor of Utah, Gary Herbert, signed SB 58 into law on March 26th, 2019. SB 58 is also known as the Kratom Consumer Protection Act, and it makes Utah the first state to lay out protections for people as they consume kratom.
This law protects consumers against altered or misbranded kratom products to ensure that people are only receiving the highest quality of pure kratom. Dealers are forbidden from mixing kratom with any other substance during preparation, packaging, distribution, or selling. That is, kratom may not be spiked or cut with anything else at all, and vendors must test and certify their kratom to ensure it's appropriately pure. Vendors must even pay for independent labs to test and certify their kratom.
SB 58 was also sponsored by Senator Curt Bramble, who has been a vocal ally for the kratom movement. He stood his ground and continued to advocate for kratom consumers. Senator Bramble stood up for what he believed was right and refused to give in to the prevailing medical opinions not based on scientific evidence.
Senator Bramble has said he doesn't use kratom, but he studied it at length to help make sure he knew what he was doing with this decision. "Kratom is a nutritional supplement. It's an herbal remedy. It's a plant," he said. He seems to believe in kratom's potential benefits for consumers with a wide variety of ailments, and just wanted to make sure they were getting the real deal. Cutting kratom with other substances can add an unnecessary and irresponsible level of danger to this otherwise natural plant.
Why Would People Alter Kratom?
Less reputable vendors may modify their kratom products in an attempt to make them more powerful or change the taste. This is extremely dangerous, dishonest, and irresponsible. Organic kratom is purely natural, and it shouldn't be modified. People expect to receive a natural supplement when they purchase kratom, and accurate labeling is important. That's why Utah's work is so important to the future of kratom in the United States. Instead of giving in to Pharmaceutical lies and treating kratom consumers like criminals, Senator Bramble worked to ensure that people are protected from businesses that would sell fake or tainted kratom.
Kratom advocates are responsible for getting this issue on Senator Bramble's radar. They identified him as a politician who would put his duty to citizens first, and someone who would do the right thing.He realized that the kratom industry was under attack, but that must vendors are actually responsible. These advocates, even in the midst of attacks from Big Pharma, are asking politicians to develop regulatory guidelines that will protect their consumers from inappropriate manufacturing and selling practices. Be wary of any company that cares more about their sales than they do about people. Luckily, those companies are exactly the danger from which this new law helps protect people.
Kratom Laws By State
Utah is the first state of four to enact legislation like this, but we're hoping other politicians will learn from Senator Bramble's example. Utah has set the tone and given other states something to live up to. Upwards of 22 more states are are currently looking into their own versions of kratom consumer protection laws. With Utah's example, they have a good guide for how to get it right!
The American Kratom Association is working with lobbyists and activists in all of those states, resisting pressure from Big Pharma at every step of the way. Utah's new legislation is a huge step forward for the kratom community. This is a great first step, and we look forward to similar legislation in other states.
How Can Other States Get Kratom Consumer Protection Laws?
Kratom advocates are responsible for getting Senator Bramble's attention before he passed this legislation in Utah. As soon as his constituents learned that he was considering a bill about kratom, his inbox was flooded with messages. They told him about how much organic kratom had enhanced their lives and how much this natural herb means to them. He was surprised and moved by their passion, and it convinced him to do his own research about kratom instead of giving in to pressure.
If that worked in Utah, it can probably work in other states, too. Advocates for kratom can reach out to their politicians and let them know just how important this natural remedy is in their lives. Advocate groups like the American Kratom Association are already helping organize efforts to get through to lawmakers. Responsible kratom vendors also support this sort of regulation for kratom because they have nothing to hide and want people to be safe. The real difference will come from individuals– politicians may be inspired when they learn how many of their constituents care about kratom.
Guidelines for Advocating for Kratom
The American Kratom Association has established guidelines that will help people advocate for kratom more effectively. They first started these efforts, which they call the Kratom Trust Squad, to help address misinformation about kratom. It was initially a response to statements by former FDA Commissioner Scott Gottlieb, who published information about Kratom that has since been proven to not be accurate according to science.
The American Kratom Association has used hashtags like #FollowTheScience, #KeepKratomLegal, #WeAreKratom, and #TeamKratom to help organize their responses on social media. In any type of communication, the most important thing is to discuss kratom openly and honestly without making any unfounded medical claims. Personal stories about your experience for kratom are helpful, and it's also helpful to politely call out deceptive claims. As more and more American citizens consume kratom for health and wellness benefits, politicians may continue to pass legislation on their behalf.
Where to Buy Natural, Organic Kratom
Laughing Lion Herbs is among the allies who are helping push for responsible kratom legislation. We support Utah's work to protect people from adulterated or mislabeled products and hope other states will follow their lead to take action for their citizens. We at Laughing Lion Herbs are proud to offer the most premium organic kratom available to our customers and believe that should be the norm.
Our products are ethically grown, responsibly sourced, and clearly labeled with GMP standards. We believe in kratom and the good it can do for people, and want every experience to be a positive one. We'll never put our sales goals before our customers, and our friendly staff is happy to answer any questions you have about kratom. Contact us Today to learn more about our high standards for honesty, integrity, and safety. We look forward to answering all of your questions and helping to guide your navigation of ethical kratom.